Tips to Personalise Your Wedding Ceremony
Your wedding ceremony is perhaps the most important part of your wedding day. Of course, you want to make it ultimately you! As a wedding celebrant in Sydney, I find that there are many ways that you can personalize your ceremony. Here are some tips:
Select Personal and Meaningful Music
Select music for your ceremony that has some meaning to you as a couple. As you walk down the aisle, choose a song that you both love and that has significance. During wedding ceremonies in Sydney and around the world, music is a beautiful aspect of the wedding and ideal for the couple to choose together. Maybe make a playlist of your favorite songs as a couple.
Include a Reading or Performance
Having a family member or long-time friend do a reading or musical performance at your ceremony adds an emotional and personal touch that will make your day special. Choose someone that knows you and your relationship long term. As a Sydney marriage celebrant, I have seen this done in some interesting and fun ways … this makes a ceremony even more unique.
Have Your Guests Become Involved in the Ceremony
Some guest participation makes your ceremony joyful, light-hearted, and fun. Consider getting the guests to sing a romantic song together, or to pass up a keepsake for the bridal couple through the crowd. As a wedding celebrant in Sydney, I have seen many unique ways in which the guests are involved – the possibilities are endless!
Walk Down the Aisle Creatively
Walking down the aisle a little differently will add a special touch to your day. You may wish for both parents to walk you down the aisle, or for a dear friend to escort you. You may wish to dance or do a spin in the middle of the aisle! Or the groom may wish to skip up the aisle and you can skip down the isle together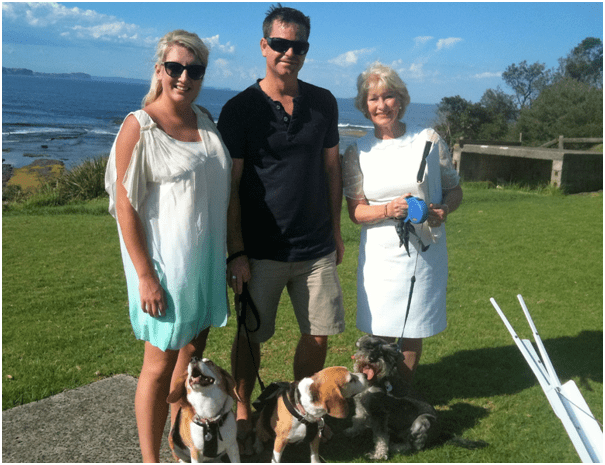 Have a Unique UnityRitual
A personal unity ritual with your Sydney Marriage celebrant adds a special touch. You may choose to light a candle, say a poem together or even plant a tree.
Wedding ceremonies in Sydney have unlimited options. The above tips will give you some ideas on how to personalize your special day.
https://www.ceremonieswithstyle.com.au/wp-content/uploads/2017/02/CeremonieswithStyleLogo.png
0
0
Jan
https://www.ceremonieswithstyle.com.au/wp-content/uploads/2017/02/CeremonieswithStyleLogo.png
Jan
2017-11-10 06:31:04
2020-10-12 05:19:59
Tips to Personalise Your Wedding Ceremony