Tips for Planning Your Destination Wedding from Australia
Planning an overseas wedding is an exciting start of your new life together. While planning the wedding you get to dream of your exotic wedding location and well-deserved honeymoon!
Planning a destination wedding does have some logistical difficulties!  As an experienced wedding celebrant in Sydney and overseas, here are my tips:
Choose Your Ideal Location
 This is your wedding day and honeymoon, so choose a location that you both love.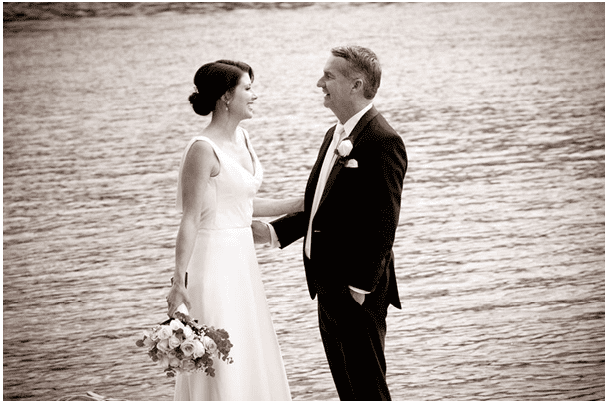 2. Check the Weather
 Check the weather for the time of year that you wish to get married. Ensure that you are not getting married in rainy season or in the midst of summer in a tropical climate. If you are getting married on the beach check the tides
     3.Consider Your Guest's Needs
 Your guests will probably need to save up to attend your wedding, so give them plenty of notice. Consider if there is child-friendly accommodation nearby, what activities there are for guests and their kids, and whether the location is within their budget.
Organise a Sydney Wedding Celebrant
 Many guests marrying overseas have small wedding ceremonies in Sydney beforehand. This may be just a simple ceremony with witnesses, or you may wish to invite some of the guests that are not attending your overseas wedding.  Having the legal aspect of your wedding performed in Australia saves on paperwork and fees. And you get to have two celebrations!
Have a Wedding Co-ordinator
 As a wedding celebrant in Sydney, I advise you to have a coordinator at your chosen wedding venue. Many of the larger resorts have in-house wedding coordinators that will help you to organize everything as part of your package. A wedding coordinator has local knowledge and will be able to advise on the best people for hair and makeup, flowers, music, photography and more
     6. Wear a Wedding Dress Suited to the Climate
Keep the weather in mind when you are choosing your wedding dress and clothing for your bridal party. If your wedding is outdoors in a tropical climate, wear something light and floaty, rather than something made from a heavier fabric.Contact me at Ceremonies with Style for more information on planning a destination wedding from Australia. I am a friendly wedding celebrant in Sydney who can help to make your day fun, warm and memorable
https://www.ceremonieswithstyle.com.au/wp-content/uploads/2017/02/CeremonieswithStyleLogo.png
0
0
Jan
https://www.ceremonieswithstyle.com.au/wp-content/uploads/2017/02/CeremonieswithStyleLogo.png
Jan
2017-11-10 06:24:52
2020-10-12 04:01:18
Tips for Planning Your Destination Wedding from Australia